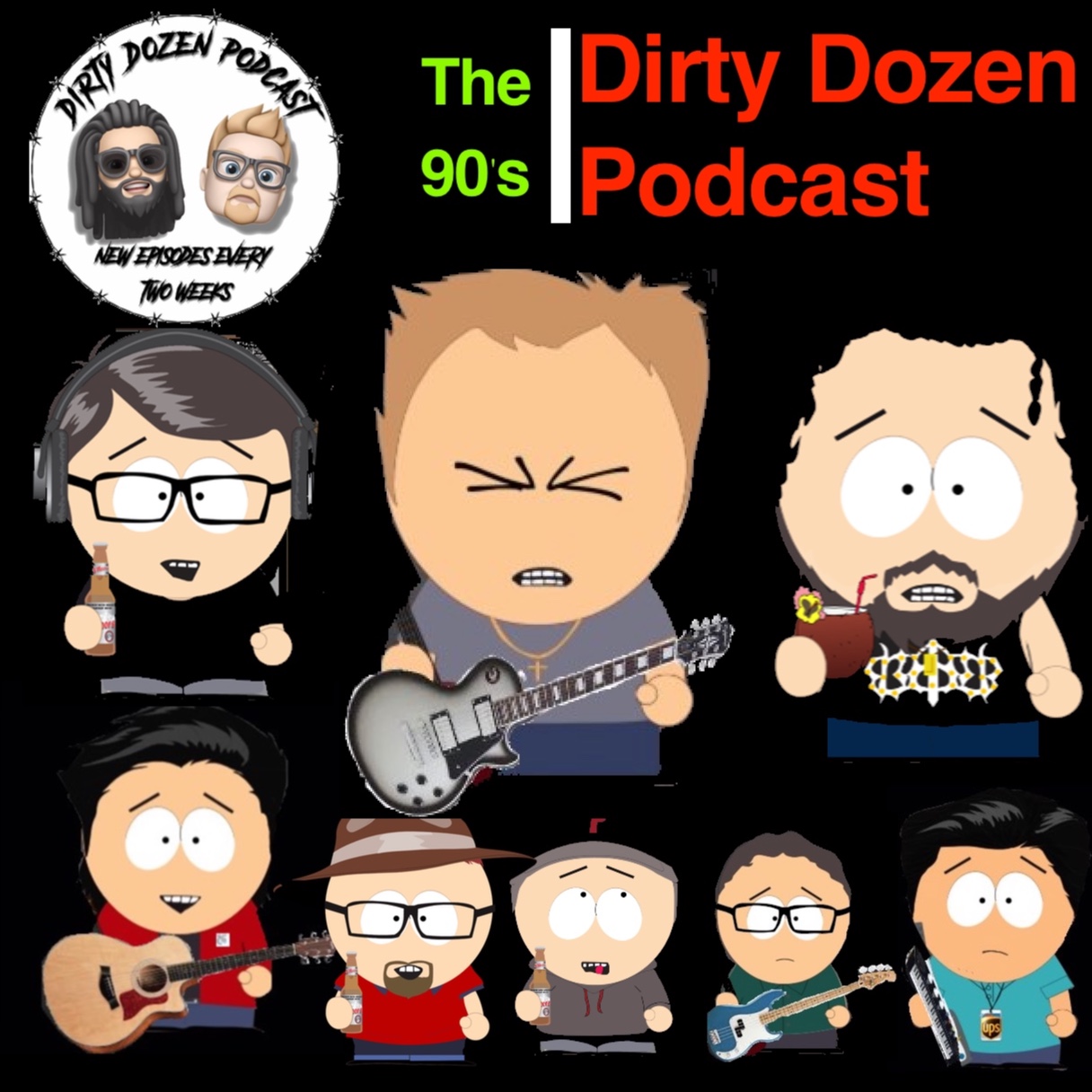 The boys discuss the 12 best songs of 1997 in all genres!   Let's all remember the 90's !!!!!  Joined by co-hosts Jeff Stewart and artist/producer/actor - Stephen Petree!!!
Find out:
Why Stephen's band, PC Quest, had a feud with Hanson - Find out why some wounds never heal…
What artist turned down a role in one of the biggest movie of all time?
What started the east coast / west coast hip hop war …
Who chipped his tooth when wrecking a hotel room - (Note: He doesn't smile in the video he shot right after)
What huge song in the 90's did the singer hate when he first heard it…

 

What movie character became the name of a popular 90's band?
What female singer was a soap opera actress after being discovered by Simon Cowell.
In our studio:
Jeff has an interesting poster on his ceiling, holds up a sign and takes some heat over one of his selections.
Stephen takes a stand and prophecies about songwriting and the return of rock.
Rob does a Thom Yorke impression and issues a warning on stolen LPs

 
Also Check Out These other Episodes w Stephen Petree   Peter Gabriel, Best of 1988, Pantera, Johnny Cash
Also Check Out other episodes co-hosted by Jeff   Foo Fighters, Genesis, Scorpions, Best of 1985, Best of 1999
Listen to these related episodes  Soundgarden,  Primus, Foo Fighters
Also Check Out the Going Back to the 1980's series   Best of the 80s, '89, '88, '87, '86, '85, '84, '83, '82, '81, '80
The kid's show starring Stephen Petree  Fizzling's Funhouse 
Trailer for Netflix Documentary on The Notorious B.I.G.
Spotify - Current Playlist , Best of 1997
Apple   - Current Playlist,  Best of 1997
We are drinking Stellum bourbon - listen to hear why….
You can also listen to us on  —>   Apple Podcasts  |  Stitcher  |  ListenNotes  | XML Feed 
GET INVOLVED WITH OUR COMMUNITY!  On our Facebook Page:
https://www.facebook.com/DirtyDozenPodcast